Tank is a PR agency that operates heavily in Derby. Our clients in Derbyshire include brands such as Miller Homes, Bookwise and Brooklyn Social to name but a few.
Working across PR, social media, digital PR and SEO we have the experts to create, tell and optimise clients' stories across all channels. This means streamlining marketing budgets and building stronger brands than our clients' competitors.
So you might not need a Derby PR agency. Just call us in Nottingham on 01159 589 840 or email info@tankpr.co.uk.  Alternatively just head along Brian Clough Way for about 30 minutes in a car!
Here are two examples of Derby businesses that we have helped: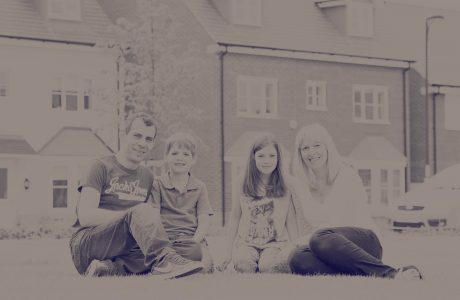 Challenge
Miller Homes builds beautiful properties in great locations. Tank was tasked with making sure more househunters across the Midlands and South knew about Miller's five-star customer service.
Solution
If you want to create a strong, thriving new community, local press coverage is key. We have targeted buyers directly via regional property guides and reached new audiences through social media. We source and share stories of happy homeowners and show how Miller Homes really cares about each and every neighbourhood it builds in, investing in that communities reputation.
Results
Millions of pounds worth of press coverage has ensured that the 'sold' signs have continued to go up, as more people than ever before are hearing about Miller's trusted reputation.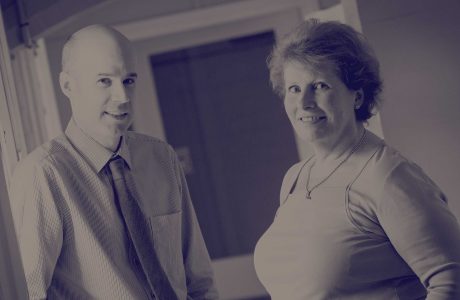 Challenge
BookWise provides scheduling software for the medical industry. It was our job to raise its profile in what is a notoriously 'difficult to crack' trade media.
Solution
Through a series of case studies, placing the benefits of its software into quantifiable terms (time and money saved), we compiled a comprehensive selection of existing advocates. These, alongside columns and new business win stories were sold into the trade media, positioning BookWise's software as a real solution for some of NHS's day-to-day problems.
Results
Regular coverage in trade press, that is read by decision-makers and budget holders of BookWise's target audience is putting the brand in front of the people it needs to sell to. Add into this a newly found local identity – including a Business of the Year award win, and the first year's PR campaign helped BookWise achieve record financial results.
Blog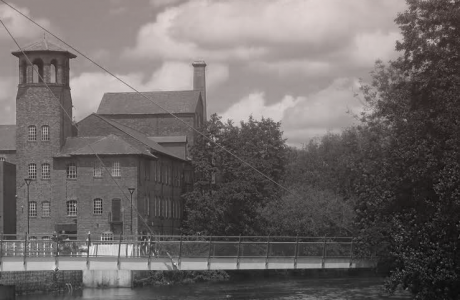 Derby – You know, next to Nottingham..
June 1, 2018 | Dave Endsor
Every time I've visited America, I've always ended up in a conversation where one consistent consistently crops up: "so whereabouts are you from?". When I tell them "Derby", confusion floods the faces of my new friends. As I rack my brains, attempting to come up with a recognisable landmark or icon that may trigger their neurons, my sense of self-irritation grows as I accept how I must respond.
Through gritted teeth I reply, "It's near Nottingham" and the inevitable, elongated response, "Notting-Ham, that's Robin Hood right?".
For a city that was the home to the inventor of the hot dog, Derby's PR and the Derby PR agencies are still pretty cold. Still misinterpreted as a town, with no obvious icon unlike its noisy neighbour along the A52, Derby has for some time been overshadowed by its peers, not to mention the beauty and elegance of its own wider county.
And yet despite all this, it succeeds.
Flying under the radar with a business community more akin to a village council ­– small and efficient, quietly getting on with it while the city-types struggle to agree on a place to meet for coffee, let alone get any work done.
The pride of these businesses is incredible, not just for themselves. If it wasn't for a campaign started by the businesses of Derby, Bombardier might not have even stayed in the UK. The last vestige of Britain's train manufacturing heritage gone up in smoke. Bombardier would not have been considered, and won, the Crossrail contract (and others) had it not been for this PR campaign.
These businesses pulled together to raise the profile of not only Bombardier and what it meant to the city, but the supplier base and supporting business network. Ultimately they raised Derby's PR beyond just a city, but a living, connected community that knew they needed coverage for a very real issue.
So how does all this link to my travels in America? If the answer to their question had been London there wouldn't have been a problem. Likewise for Liverpool; they've probably heard of The Beatles, and as we've established they know of Nottingham's famous tax-dodging hermit.
And yet 300 years of entrepreneurs appear to have made little mark on the world-stage; Jedediah Strutt, Richard Arkwright and Joseph Wright are hugely influential, but not to the man on the street. These individuals started with nothing but an idea, creating the birthplace of the Industrial Revolution and now the global HQ for one of the world's biggest companies, Rolls-Royce. Even now, Formula 1 cars are engineered on a daily basis, right in the heart of the city. All stories that incredibly, are still lost in the national consciousness, despite the excellent work of organisations like Marketing Derby.
It's time Derby's PR changed. It's time its icon was found; to paraphrase Commissioner Gordon, not the one it deserves (because it's earned that right), but the one it needs. Even if it's just to help my new American friends next time I'm in New York.
Dave